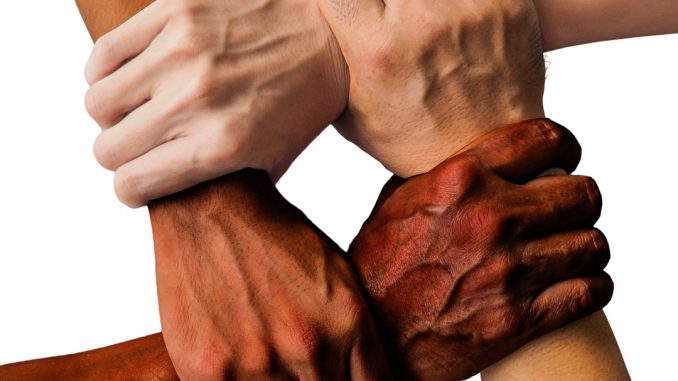 Raised to Serve
I love my parents for many reasons but one reason is that they raised me to serve.  Making a difference in the world through volunteering and community service work has always been a passion of mine. It's something I promote or talk about every chance I get. I had the honor of speaking about its importance to a large group of youth years ago. Speaking to over 500 freshmen at one of the best high school in Chicago gave me the opportunity to hopefully help those teens think past themselves and make a difference in the world. I'm an avid volunteer and a firm believer that we should all engage in activities of which we are not paid that help others and make the world a better place. Not just lip service, I have lived this since I was a little girl volunteering with Mom. This was before I ever understood its importance.  Therefore I will share a several part series, talking about this passion of mine in multiple blog posts over time.
The Importance of Service Work
Volunteering, community service involvement and serving others is one of the most rewarding things any of us can do.  Many lives are positively impacted when we volunteer for projects, at our churches and/or with service organizations that provide services to communities. Without the help of dedicated volunteers, some of these organizations may not be able to do as much good.
The Beauty and Benefits of Volunteering
The true beauty of volunteering is its twofold power that we are able to not only give but in the giving we also receive. The benefits of volunteering are nearly endless to both the giver and receiver. And there are benefits for volunteers of all ages. Younger kids benefit from learning social skills. Teenagers gain community service hours needed to graduate from high school and to boost their college applications. College students benefit from volunteering to boost their resumes and aid in their post-graduation job search. Adults of all ages, particularly older adults benefit from social connection when they volunteer. Aside from these, here are a few more benefits:
Personal Benefits
Less self-centered/self-focused
Health distraction from your problems
Make a difference in the lives of others, the community or within society as a whole
Improvement in self-confidence and self-esteem
A way to discover your strengths and talents
Build compassion for others
Raise your social awareness
Interact with diverse others
Make friends
Engage in fun fulfilling opportunities
Professional Benefits
Improve your resume
Learn social skills
Learn and practice skills to help in the workforce
Add new qualifications
Discover hidden talents
Explore career options
Clarify your career path
Develop interpersonal and problem-solving skills
Physical and Mental Benefits
A number of research studies show that volunteering, especially for older adults, has a host of mental and physical benefits. Many volunteer opportunities involve actual physical activity that helps us get more needed movement in our lives. This in turns helps burn stubborn belly fat associated with many sedentary jobs. Other physical benefits include lower blood pressure.  The impact on mental well-being is great as volunteering provides opportunities for social connection that in turns keep you mentally stimulated.  Volunteering also provides a sense of purpose that can help to combat depression, loneliness,  anger and reduces stress and anxiety. As a result, volunteering promotes happiness and increases self-confidence.  Furthermore, a reduction in dementia and Alzheimer's is associated with volunteering as we age.  Studies show neuroplasticity connections and executive functioning in the brain are better maintained with the social interactions that can be obtained through volunteering. All of these benefits equal an increase in longevity and promotes graceful aging. So go ahead and volunteer! It's good for your mind, body, brain, and spirit. Check out the next blog in this series Start Volunteering: What's Best for You?
As always I'd love to hear your thoughts and prayer in your life. Feel free to leave a comment below.
Healthy Brain. Healthy Body. Happy Life.
Dr. J!