The benefits of practicing gratitude are many. See the Gratitude Attitude and It's Benefits for more on what gratitude is and its many benefits. It's not always easy to remember to be grateful. Gratitude is a habit that takes practice. Like any other skill the more practice given to it the stronger it becomes. Therefore, the more we practice feeling and expressing gratitude the more the brain adapts to a more positive mindset. Let's exercise and build up this brain "muscle" and make gratitude a regular habit with this 30 Day Gratitude Challenge. See the Gratitude Challenge 3 Simple rules below: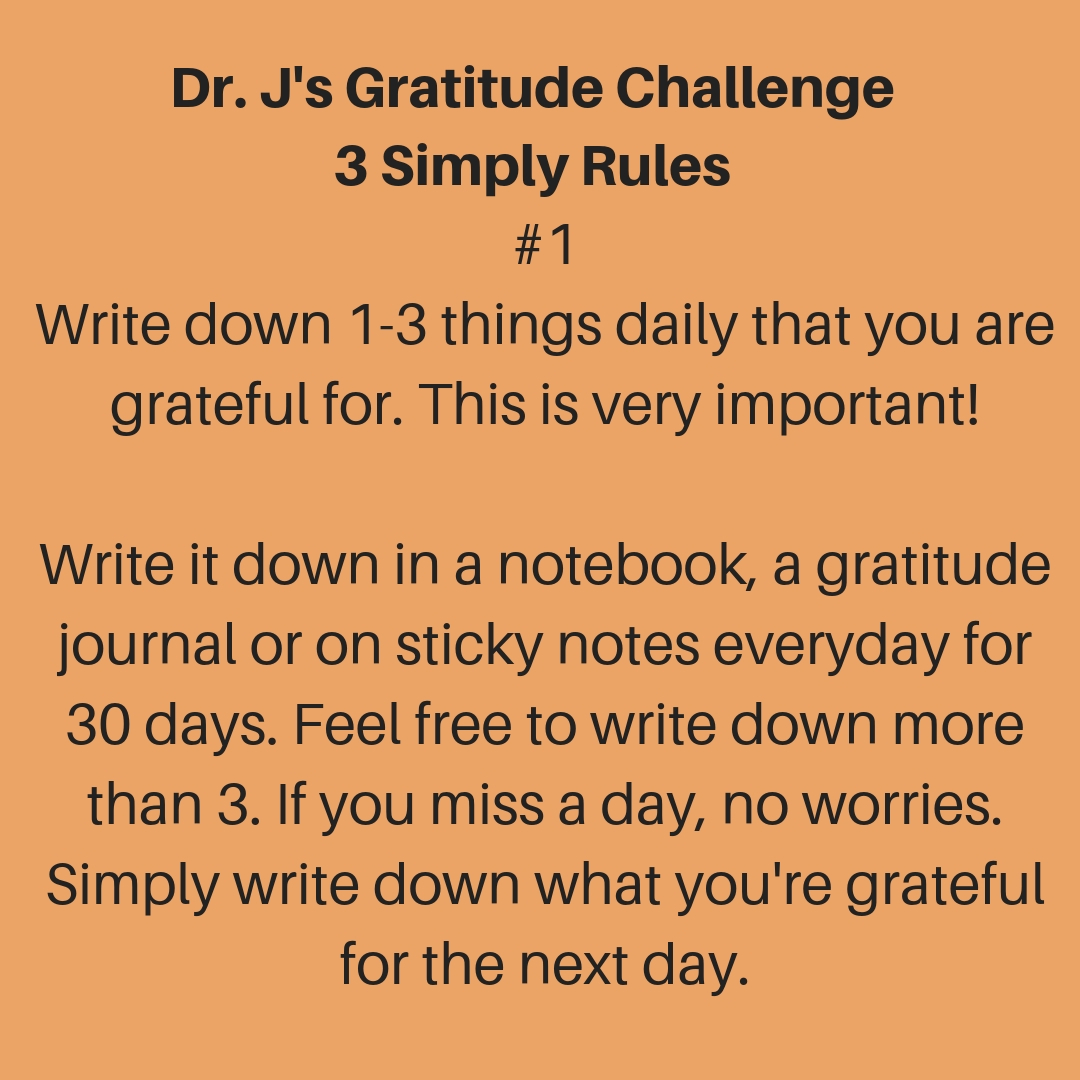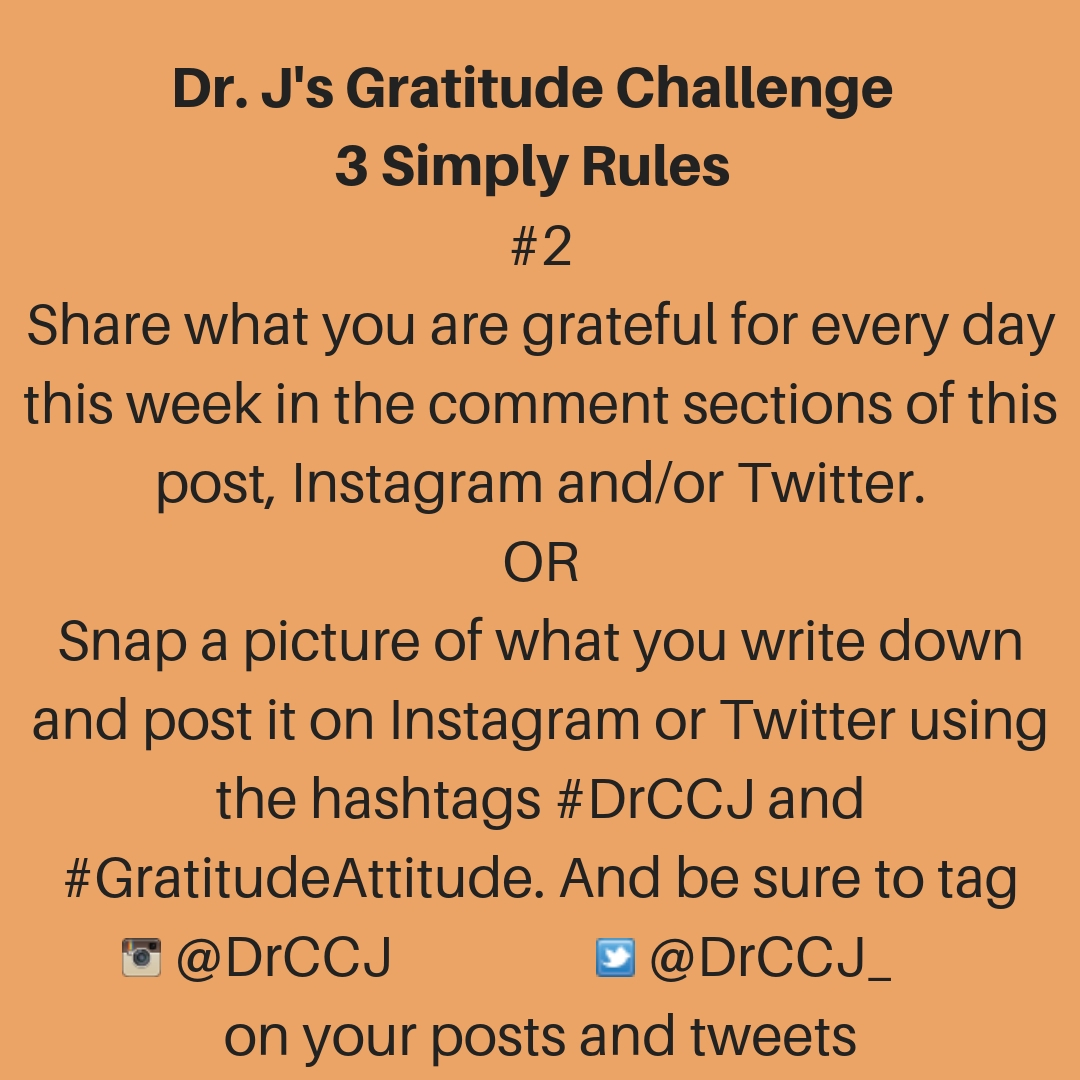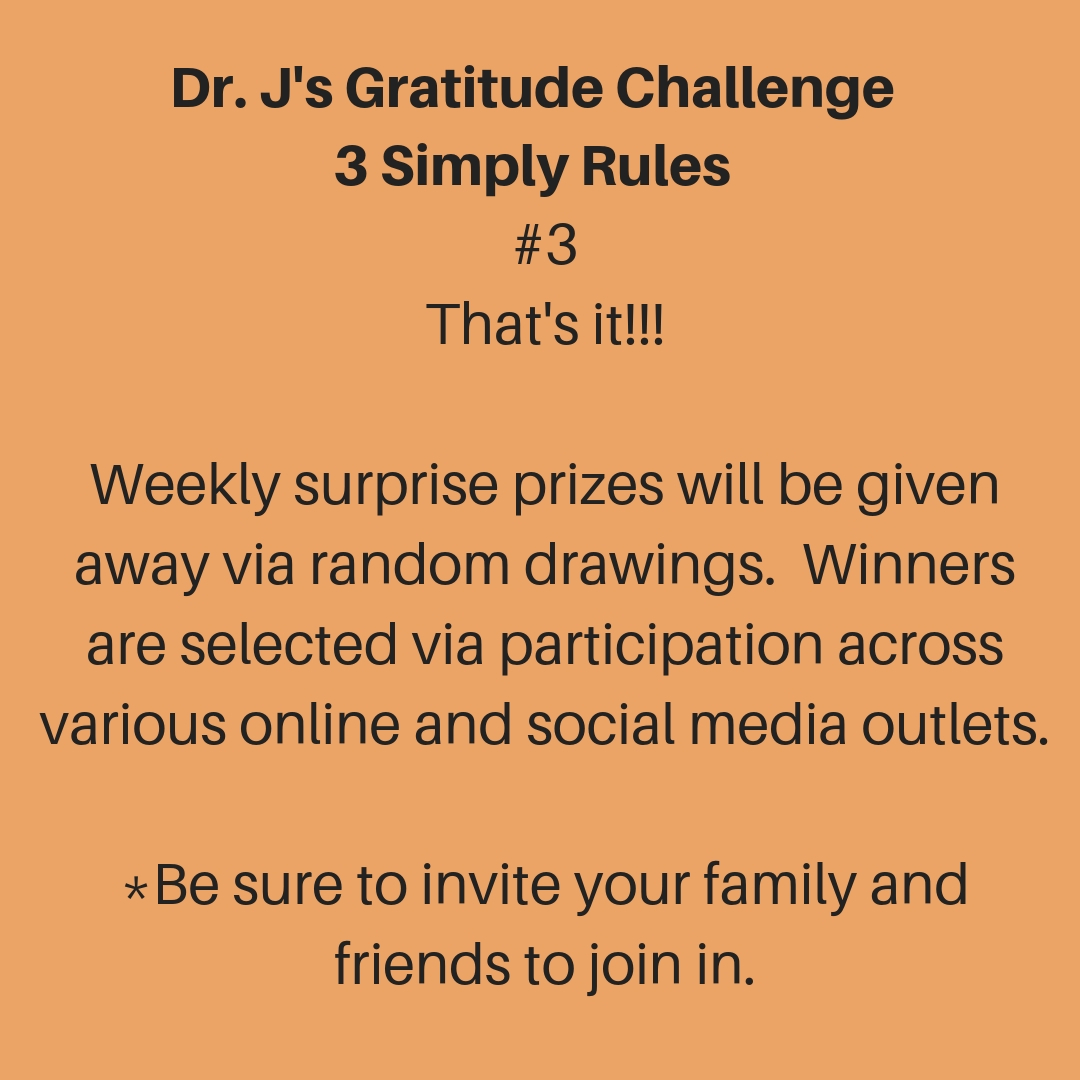 Be sure to write down what you are grateful to help you cultivate gratitude. Evidence suggests that writing down what we are grateful for can more positively influence its impact.
We at DrCCJ.com are looking forward to having you join us. The more the merrier… so be sure to invite family and friends to join in. Need help remembering to share daily? Sign up to Get Text Alerts (on the upper right side of this page).
Healthy Brain. Healthy Body. Happy Life ed-danmark.com.
Dr. J!