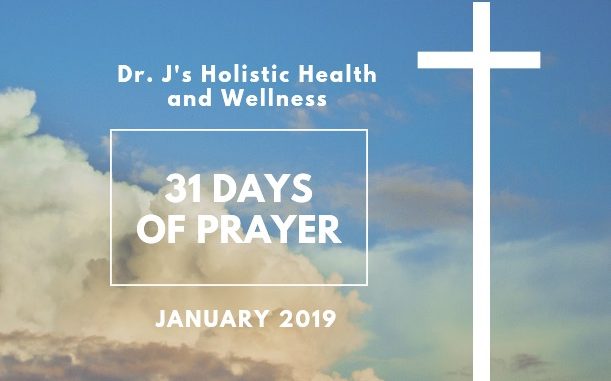 Welcome to the Prayer & Praise Wall. Here you can submit prayer requests and view needs that have been made public. Before you start, be sure to bookmark this page and share your prayer requests as they arise. Next, visit this page often to pray for the needs of others as they are posted. Furthermore, as you pray, click on the "Pray" button to touch and agree with those in need of prayer, to encourage them and to let them know you prayed with them.
Finally, in addition to submitting prayer needs, you may share answers to prayers and share other things you are praising the Lord for. Your answer to a prayer and praise is a great way to reassure and inspire others!
*PLEASE NOTE:  The Prayer Wall Administrators moderate all prayer requests and praise reports during normal business hours before they are posted publicly. See Policy and Procedures for further information. Your pray or praise has been received when the Thank You message in the green box appears.
---
Submit a Prayer Request or Praise Report
Please use your first name or first name and the initial of your last name only. Please do not use your full name.

Prayer Requests

Prayers for Others

Asking that we all pray for government workers affected by the government shutdown. Just because the government decided to shutdown doesn't mean the light and gas company, rent or mortgage, etc. stop requiring payment. I'm also asking for prayers for a friend who recently sustained a physical injury. Pray for God's healing and a quick recovery time.

Pray for Peace and Emotional Healing

Today, I ask if you would keep me and my family in prayer for peace and emotional healing in our household. Pray for God to strengthen us to get through the issues of life we are dealing with. I ask you to pray for a renewing in our heart, which only God can do. For we know God can do everything except fail.


Guidance

I'm seeking guidance from God on what direction to take in the future. There are many ways to serve, share, educate and inspire. Only what's alingned with God will last. I desire to go where He wants me to go and do what he wants me to do. I'm asking for guidance and direction.

Help Me to Hold Out

Dear Heavenly Father,
You are Jehovah Rapha, the God who heals. I am crying out to You for healing mercies as I struggle with various illness. Today has been one of those days when I just could not push pass the pain. However, I know in You all things are possible. So I come before your throne of grace asking you to heal my mind, body and soul. You said in Your Word that we have not because we ask not, so I asking you Lord for complete healing. Please Lord, give me the strength to continue on this journey as I walk the path to healing. Your Will be done!
In Jesus holy name,
Amen





Can two walk together, except they be agreed? Amos 3:3

Dear Heavenly Father,
I boldly approach your throne of grace to thank you for my many blessings. You know me Lord, better than I know myself. You know my fears and my desires. I ask that you forgive me of my sins and create in me a clean heart. For You Lord and You alone are omniscient, omnipotent and able to do things that are impossible for man. Lord, I am praying that You will not allow my wants and desires to blind me to Your will. I humble myself before You today Lord and ask You to restore my marriage. Forgive me for my part of sin in this marriage. Heavenly Father, please have mercy upon me. I pray that You fill me and my husband with your Holy Spirit and bring us into your truth. I know that without You we cannot come to a place of total forgiveness; therefore, I ask You to restore love, happiness, peace and joy of your salvation to me and my husband. Heal the division between us and please Lord, make us one.

In Jesus' name,
Amen

God's Will For My Life

Dear Heavenly Father,
You are the head of my life, I am asking you to show up and show out in my life. Please Father, take away all that I am unable to let go of and give to you. I so desperately need for You to carry for my heavy load. Lord, I ask if you would please rebuke and bind all things that are not of you in my heart, my mind and in my action. I pray You take away all my worries, stress, illnesses, and my pain. I ask You to protect my family from danger seen and unseen, let no hurt harm or danger come to any of them. Thank You for always taking care of me and my family. I know You have a good plan for my life and for theirs, and You have promised that all things will work together for my good because I love You and am called according to Your purpose. I understand this earthly battle is not mine, but Yours and again, I ask that you show up and show out in my life. "Show me the way I should go, for to You I lift up my soul" (Psalm 143:8) and, "Guide me in Your truth and teach me" (Psalm 25:5).
In Jesus' name I pray, Amen.


Team S.

The Lord knows the desires of my heart. I'm asking for peace in the home and peace in the marriage. Remove all things of chaos and confusion! What is the direction for #child7? These things I pray. Amen!

2019

As we start 31 Days of Prayer thank You God for the opportunity to focus more on You. I ask that You grant all of us with new found wisdom this year, that You guide our steps and decisions in 2019 and either keep us from temptation or give us the strength to resist it. I ask that You protect each of us, our families and our friends. God give us endurance to keep going even when we sometimes want to give up. Give us forgiving hearts that we not hold on to grudges, hurt and pain bestowed on us. Make us remember to always turn to you in time of trouble and to be thankful to You in times of joy. Forgive us for times our faith wavers and we lack trust in You. Please provide us with grace, favor and protection in this new year as you have given us in years past. Please bless us not that we may brag on all we have but so that we may be a blessing to others. Continue a desire in us to learn Your Word and grow closer in our relationship with You. Let Your light shine through us so that we may glorify you in all we do. All glory and honor is Yours Lord. In Jesus name. Amen!
Praise Reports
Dr. J said...

YAY!

I am thankful God sent 8 volunteers our way to help out on Dr. MLK day, making Mats for the homeless.

Dawn E. said...

Hello everyone,

Welcome to 2019...We made it! I am excited about this year because I know God is up to something. I had the opportunity to see Bishop TD Jakes in person this weekend and it is something I will never forget. Of course the message was great but we had an experience that we don't get from watching him on TV or YouTube. After the message, he went thru the audience prophesying and laying hands, the spirit was so high that all people could do was cry and worship God. I was so grateful to be in that atmosphere. Bountiful Blessings to you all! Dawn

Dr. J! said...

I'm thanking God for being able to supervise 3 psychology trainees this year. After having a hard time in my career God is opening doors for me. The supervision of trainees is just one of many blessings. I'm grateful for these blessings and though the times before this were rough, I appreciate the lessons I learned during the though times. It prepared me for and helped me appreciate more of the good things that are happening now.

Mrs. C. said...

I praise God and thank Him for His goodness, kindness and mercy. I thank God for this day and all of the blessings that He has bestowed upon me. I thank you God for being a God of a second chance. Thank you for my family, my friends, my church family, and for every other living creature I meet along my journey.

Carolyn M. said...

Dear Heavenly Father, thank you and praise Your Holy Name for blessing me with another year. Thank you for all of my blessings, protection, provision, deliverance and healing. I thank you Lord for Your unconditional love and Your grace and mercy which You renew every morning. Thank you for you faithfulness. Thank You for being the God that You are!
In Jesus' name I thank you, amen. ( Lamentations 3:23)

Dr. J said...

I'm thankful God allowed me to see another year. 2018 came with both pain and victories. He gave me the strength to get through the pain and difficult times and turned my sorrow into joy. I'm grateful for another year and for new possibilities and opportunities that are to come. I thank God for what He has done, is doing and will do in my life in the future.
---
Healthy Brain. Healthy Body. Happy Life.
Dr. J!