Holistic Forum
First of all, welcome to the Holistic Forum. This is an interactive online space.  As a result of a need for flexibility,  this forum was created. Consequently, the forum will provide a place for support, encouragement, and accountability for health goals. Instead of taking a health journey alone, join us. Hence, the holistic forum is the place where you can have a discussion about various health and wellness topics libido-de.com.
So, join now! First, register. Then, you are all set to participate in our online events and discussions. Next, invite family and friends to join. Because the more the merrier. Furthermore, interact with the everyone. Subsequently, you will learn from Dr. J and other members. Also, you will gain support and encouragement. Finally, login often and and ask all the questions you wish.
But wait!! Before you participate in any activity, be sure to read a few words about the Forum Guidelines.  After reading the guidelines things will run smoother. Therefore, everyone will have a great online experience.
In summary, here's what you do. First, register. Second, invite others to join. Third, be sure to read the guidelines. Afterwards, login often.  Next, interact with others. Then, share information. Also, ask as many questions as you like. Most importantly, enjoy and have fun.
Movement in May
Register at bit.ly/DrJReg to join this month-long fitness online movement. Here in the Dr. J's Holistic Health and Wellness forum and only here we will share fitness advice and talk about How to Eat Plant-Based like a Boss for fitness expert and author Angela Henry-Bentley. We will also share weekly fitness videos from fitness expert and certified personal trainer Calvin Gant, Jr. And you will get group wellness coaching from your favorite and America's #1 Brain Psychologist, Dr. J. Plus have a supportive online community to help you in your fitness journey and much, much more. All of this is valued at $199 and it's yours absolutely FREE. So what are you waiting for??? Register for this forum now and join us starting May 1st to help jumpstart your fitness and improve your brain health.
Topic Title
Last Post
Views
Posts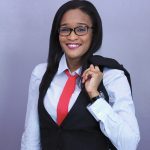 1058
10