Holistic Forum
First of all, welcome to the Holistic Forum. This is an interactive online space.  As a result of a need for flexibility,  this forum was created. Consequently, the forum will provide a place for support, encouragement, and accountability for health goals. Instead of taking a health journey alone, join us. Hence, the holistic forum is the place where you can have a discussion about various health and wellness topics libido-de.com.
So, join now! First, register. Then, you are all set to participate in our online events and discussions. Next, invite family and friends to join. Because the more the merrier. Furthermore, interact with the everyone. Subsequently, you will learn from Dr. J and other members. Also, you will gain support and encouragement. Finally, login often and and ask all the questions you wish.
But wait!! Before you participate in any activity, be sure to read a few words about the Forum Guidelines.  After reading the guidelines things will run smoother. Therefore, everyone will have a great online experience.
In summary, here's what you do. First, register. Second, invite others to join. Third, be sure to read the guidelines. Afterwards, login often.  Next, interact with others. Then, share information. Also, ask as many questions as you like. Most importantly, enjoy and have fun.
Soup Challenge
While certainly not limited to one time of year, the Fall is the perfect time to enjoy soup. If you love soup this 7 Day Soup Challenge is for you. There are many benefits to incorporating soup into your day such as consuming more produce, increasing vitamins and nutrients and having a filling meal. This challenge is short and will help improve or strengthen your relationship with soup. Sign up to join us as we continue our holistic health journey. It's a fun way to remain accountable and to learn a wealth of ideas, recipes and to interact with like-minded others. Do this for your health to stay on track with health goals as we enter the holiday season. It's short and easy. All you have to do is swap one meal a day with a healthy soup and you can eat whatever you want for the rest of the day. Guidelines for soup will be posted 2 weeks prior to the start of the challenge. If you do not join the forum you are not officially participating. Please use #DrCCJ when you post pictures on social media.
Topic Title
Last Post
Views
Posts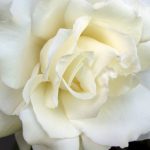 1103
22